School Council

We have an elected committee of eager councillors who meet regularly with Mr. Smith and Miss Fielden. Each class elected one member to represent them and be their 'voice' at the School Council meetings.
Why do we have a School's Council?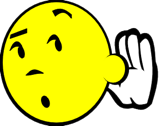 The School's Council is an ideal opportunity for pupils to get more involved in the way the school is run. The School Council benefits the whole school, pupils and teachers, because it provides opportunities for pupils to communicate their feelings as well as influence decisions that are made. Effectively, pupils have a voice and strong input into school life.
The School Council