Competitions
Tri-golf Festival
On Tuesday 1st May, Mrs Tester and Miss Fielden took ten year 4 children to a Tri-golf Festival.
The children had a great time competing with lots of other schools in this fun event.
They showed good sportsmanship and represented the school well.
Cross-Country Competition
On Thursday 26th April 2018 Mrs Tester took 3 Boys teams and 1 Girls team to the County cross-country championships. The children did extremely well and Mrs Tester was very proud of them. There were 141 Boys teams. Boys A team – 29th, B team- 100th and C team – 109th. There were 111 Girls teams. Our girls came 79th. Thank you for all the parental support and thanks to the staff that helped to supervise.
Gym Competition - March 2017
On Tuesday 14th March, we entered a gymnastics team to the Hunts SSP Gymnastic event. It was the first time we entered this event which was held at the Olympic Gym. The children performed very well and had a lot of fun. We look forward to entering this competition again next year. Click here for more photos of the event.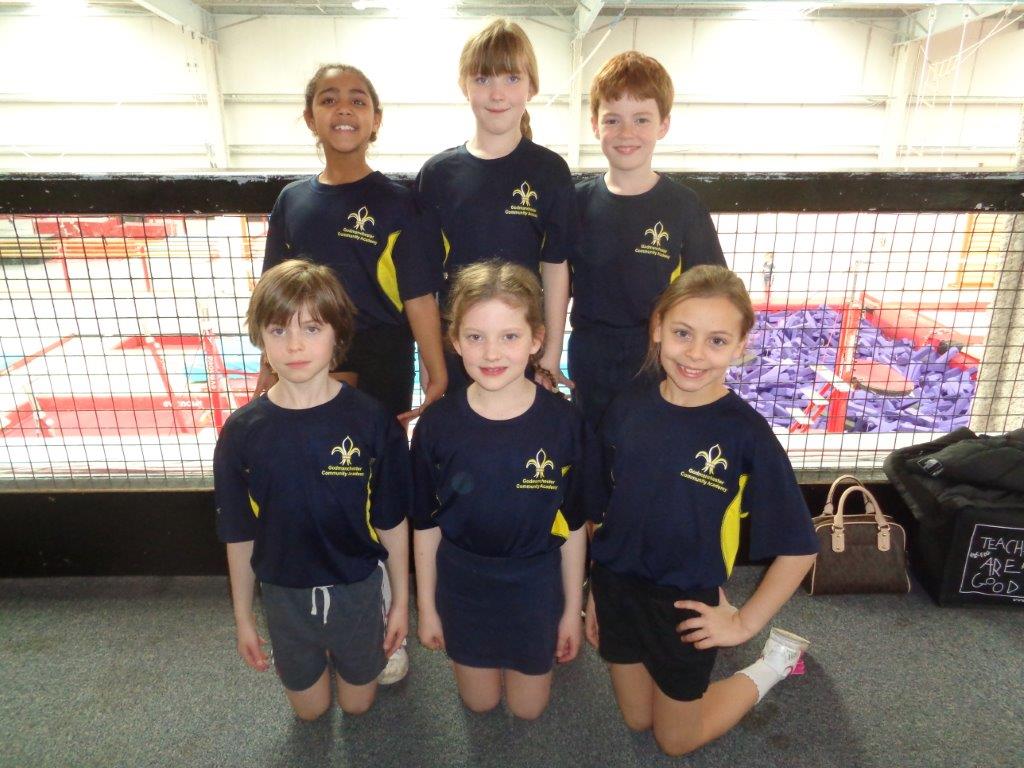 Orienteering Competition - Hinchinbrooke March 2017
This month Mrs Tester took 3 teams of yr 4 children to Hinchingbrooke school, where they took part in an Orienteering Festival. This was a full morning of fun trails and maps reading skills games. Despite the freezing cold weather, the children all participated fully and had great fun. Well done Yr 4. Click here for more photos of the event.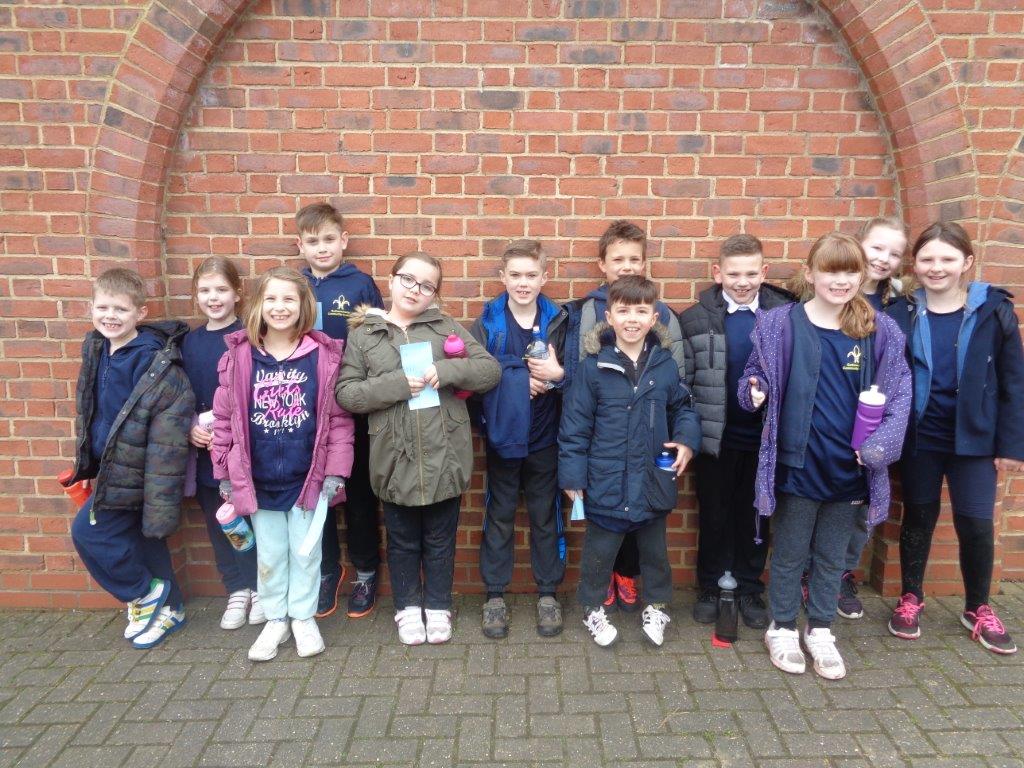 Country Cross-Country Championships.
On the evening of 19th April, Mrs Tester took 5 teams of Yr 5 / 6 children to the county cross-country championships at Priory Park, St Neots. The children worked in relay teams to run laps of the park. We are still waiting to hear our final positions, but all of the children ran their socks off, and Mrs Tester was very proud of them all. The team spirit was amazing, and after running their own races, the girls teams ran around cheering on the boys. Thanks to Miss Fielden, Mrs Scott and Mrs Sotrines for voluntarily giving up their evening to help support and supervise the children. Thanks also to all parents and sibling cheerleaders for their support it was much appreciated.
**************************************************************************************************************
At Godmanchester school the children are able to participate in a range of levels of competition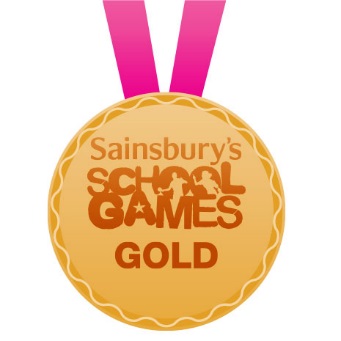 Sainsbury has invested a lot of money in School Sport and as part of the Olympic legacy has set up a 3 tier competition system, starting with intra-school, then inter-school to qualify for a place in the Sainsbury's School Games at the end of the year.
Competition is a really important part of School Sport, and the Sainsbury's School Games.
Level 1 Intra school competition –intra-school events, between house teams and form groups or in PE lessons or in family festivals.
Every child participates at this level. We hold an inter-house competition every half-term within our year groups. The results from these competitions are added together and will be reported on the web-site, in the newsletter and graphed on Sainsbury's School Games display board (located at the end of the yr 1 / 2 corridor).
Other level 1 competitions include matches within Sports Clubs.
Level 2 Inter school competition (Years 3-6) –individuals and teams selected to represent their school in local inter-school competitions, leagues and festivals.
They include participation in a variety of competitions including;
large events organised by the Hunts School Sports Partnership ( eg TAG rugby and Tennis)
the annual County Cross-country Championships in which we participated last year.
Competitions organised by local sporting bodies such as the Kwik Cricket competition.
Small friendly matches, where we compete against one other local school and these are organised by the teacher running the club.
Some are festivals which allow children to learn some skills in that Sport for the first part, then play some fun matches. This caters for the B and C team children.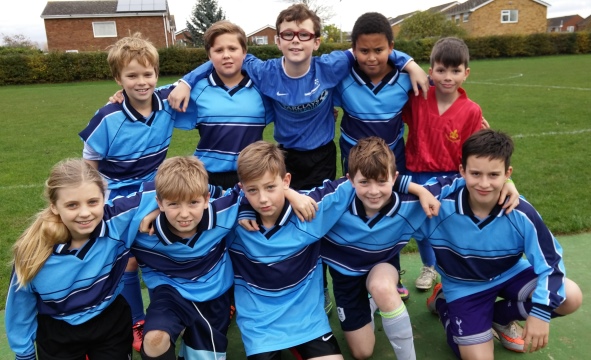 Although not part of the School Games format we also participate in KS1 multi-skills festivals where possible.
Some of the larger level 2 competitions are part of the Sainsbury's school Games format, and the winners of these events qualify to participate in a Level 3 County School Games Festival – an annual multi-sport finals event in the spring and summer terms.
Our old Sports Days have been developed over the last few years and we now hold an annual School Games Day –the ultimate multi-sport school sports day. It includes three themes: culture, celebration and inclusion. The children all take part in a multi-cultural day during the week before our School Games where they work in their Houses to learn about the country that their House will represent on the School Games Day. The year 6 children are all involved in leading the activities for the KS1 event in the afternoon. A group of children called The School Sports Organising Crew are also involved in planning the event with Mrs Tester and designing some of the activities.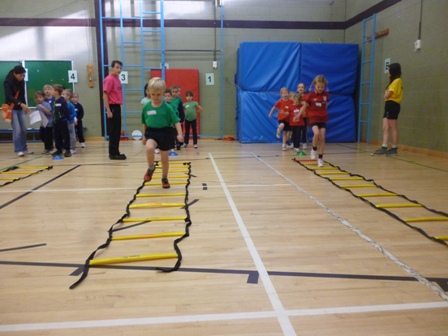 The children learn about the School Games Values –personal values that are important to young people in sport: Respect, Passion, Team work, Honesty & Self belief. They are given extra points for their team for showing these values during sporting events.