An Inspirational Story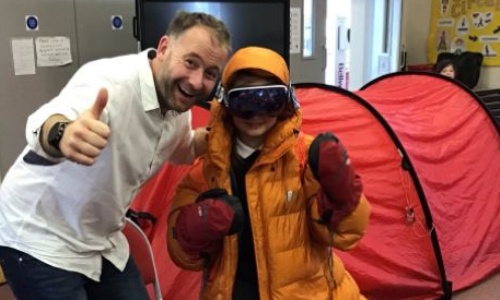 The children and staff were thrilled to welcome James Ketchell into school. James is the first and only person to have rowed across the Atlantic Ocean, successfully summited Mount Everest and cycled 18,000 miles around the world, in what the media dubbed 'The Ultimate Triathlon'.
James spent the whole day working with our children. He shared lots of stories about his adventures and also about what lead him to them. The children had opportunities to ask questions and to think about what they would really like to achieve in their lifetime and how they can work hard to achieve that.
Some of our children joined James in workshops where they got to have a hands-on experience with his equipment and even taste the food he eats whilst on expeditions.
Everyone thoroughly enjoyed the day and it has been wonderful to hear about the aspirations the children have. We hope that by opening our children's eyes to what is possible they will work hard to achieve all that they wish to.