The more that you read...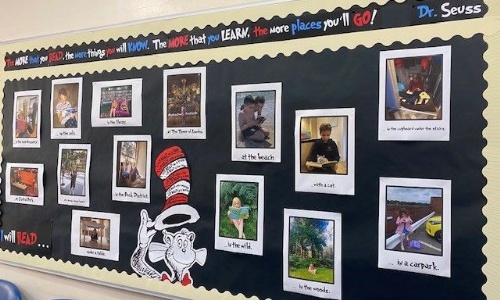 In the words of Dr Seuss, 'The more that you read, the more things you will know! The more that you learn, the more places you'll go!"
Over the summer we challenged our pupils to enjoy a book in a weird and wonderful place to show that reading can be done (almost) anywhere.
Our staff and pupils clearly got their thinking hats on and impressed us with their imaginative, resourceful and humorous reading spots.
Some of our favourites included the sofa at Central Perk, dressed as Batman under the kitchen table, in the Tower of London and on a giant chess board.
Where is the most weird and wonderful place you have settled down to read a book?