School Gardening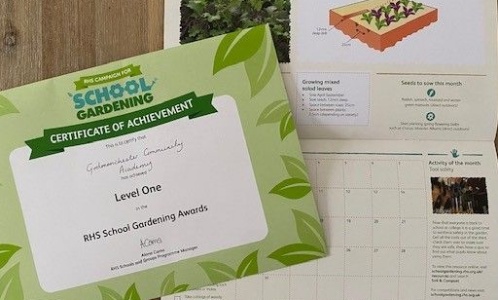 We are thrilled to have achieved Level One in the RHS School Gardening Awards.
As part of our ongoing plans to improve and beautify our school grounds we have enrolled in the Royal Horticultural Society's school gardening campaign.
The campaign includes five levels ranging from planning a project to benefit the school and the environment to growing plants and finally sharing our gardens and gardening skills with the local community.
Now that level one has been achieved, and we have identified a plan of action, we are beginning to work on level two which is linked to planting and growing plants and flowers.
As well as working towards this in science lessons, we are encouraging pupils to get involved over lunchtimes with the help of some green fingered staff.
If you are a keen gardener and would be willing to volunteer some time and expertise to the school to help with this project then we would love to here from you.