RHS School Gardening Level 5!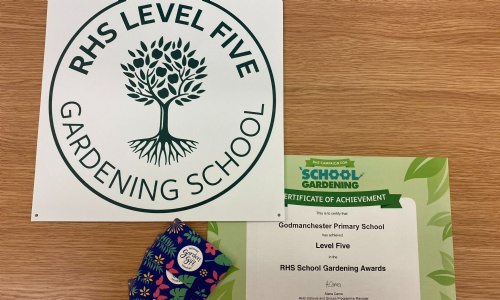 We are thrilled to announce that the hard work of Gardening Club, the ECo Council, Mrs Harman, Mrs Soulsby and Mrs O'Connor has paid off as we have been awarded Level 5 in the RHS School Gardening Awards.
Since setting out of the journey to be recognised as an RHS Gardening School just under two years ago, everyone involved has worked hard to design, plant and nurture areas of our outdoor space.
We have also grown plants from seed which we have been able to sell to our community as well as being involved in lots of out of school events, helping improve the environment in Godmanchester and further afield.