Olaudah Equiano, a name we should all know.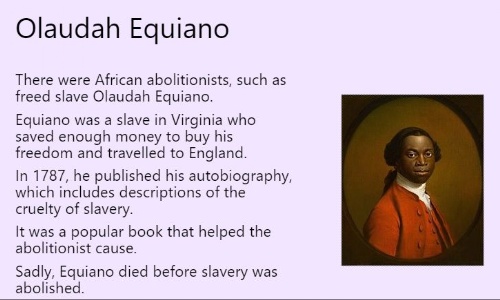 Have you heard of Olaudah Equiano before?
Up until recently, many of our Year 5 pupils had not.
But, as part of their current history unit, which explores the Hanoverian period, our pupils have been learning about the expansion of the British Empire and Britain's involvement in the slave trade.
Most recently, Poplar and Holly classes have looked at the impact of the abolitionists and have discussed the life and impact of Olaudah Equiano.
During a time when the majority of black people living in Britain were waged or enslaved servants, Olaudah lived an independent life. He championed the British abolitionist movement, was active amongst leaders of the anti-slave trade movement and published his autobiography which depicted the horrors of slavery.
Equiano's book went through nine editions during his lifetime and was influential in the passing of the British Slave Trade Act which abolished the slave trade.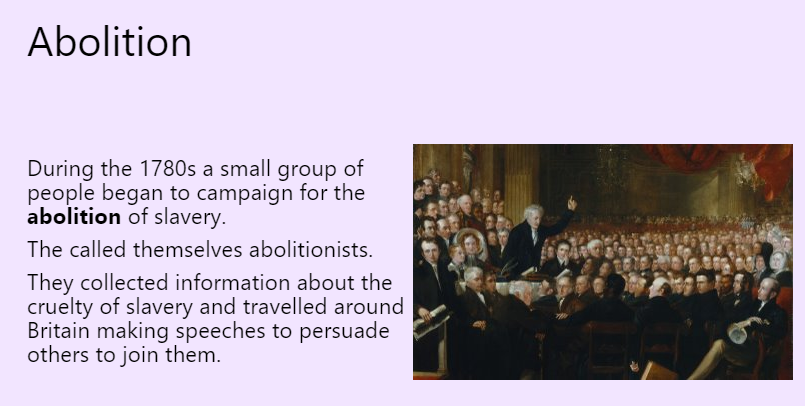 Equiano's hard work and devotion has had a substantial impact on Britain today.
As you will be aware, October marks Black History Month. We recognise the importance of Black History Month which gives everyone the opportunity to share, celebrate and understand the impact of black heritage and culture. We are however passionate in the belief that such understanding and celebration should be embedded within our whole curriculum, year round. .
We recognise that this is something that we need to continue to work on but we believe we are taking steps to ensure that our curriculum broadens our pupils understanding and knowledge of the many cultures which have built our past and present acting as both a mirror in which our pupil see themselves reflected and a window in which our pupils learn about others.
Our 3 o'clock reads have been deliberately selected to represent a range of cultures and viewpoints as have the individuals we highlight within all subject domains. From studying Gladys West in Computing to Frida Kahlo in Art, we are working on realising our aspiration. We always appreciate feedback and support and would welcome suggestions linked to our curriculum content. Please contact Miss Desmond by clicking here.