Harvest Foodbank Donations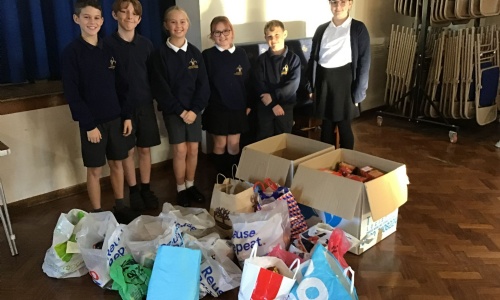 We had a lovely assembly this morning coming together as a school to think about harvest and why and how harvest festivals occur.
As part of the assembly, we discussed that basic human right 'The right to food' and the surprising fact that despite the world producing twice the amount of food needed to sustain the whole world, there are still people going hungry without access to the food that they need.
Linked to this, we spoke about the fantastic work that The Trussell Trust and Godmanchester Foodbank do for our community.
The children and their families generously donated food and supplies to the foodbank which we really hope will help to make a difference to some families over the coming months.
Thank you for your kindness GCA Community.