Gold!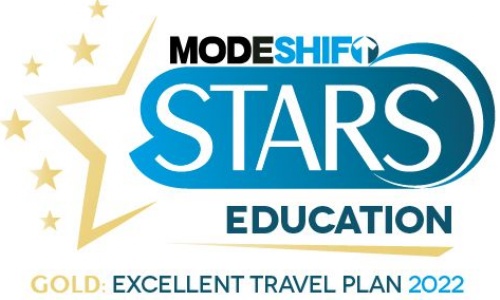 We are delighted to have achieved the Gold level with Modeshift Stars for our travel plan.
The plan which was created and delivered by Mrs Millard and the JTAs promoted green, safe and active travel to school.
Modeshift STARS is the Centre of Excellence for the delivery of Effective Travel Plans in Education, Business and Community settings. The scheme recognises schools, businesses and other organisations that have shown excellence in supporting cycling, walking and other forms of sustainable and active travel.
Mrs Millard is now looking to pursue the Platinum level with this year's JTAs. The club starts on Wednesday 12th October and is offered to children in Years 4 and 5. There is currently still one space left.