Dancing the lunch hour away!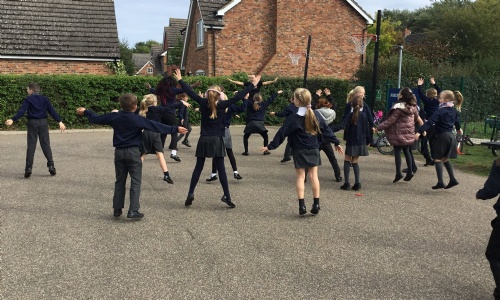 Our children have really enjoyed joining Miss Charlotte for her lunchtime dance club.
Miss Charlotte visits both our Key Stage 1 and Key Stage 2 playgrounds each week for a fun and energetic dance class.
Today, the minute she turned her Boom Box on the children in Key Stage 2 flooded to join her. It is wonderful to see so many children getting active over their lunch break. Thank you Miss Charlotte.