School Council Elections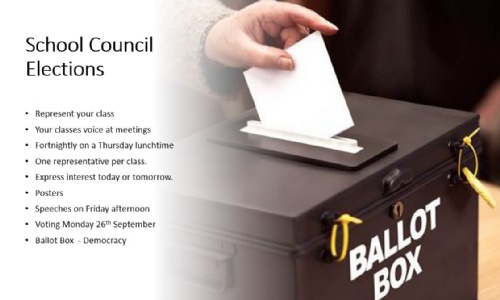 As part of today's whole school assembly, we discussed the role of School Council and children were informed that voting for our newest council members will take place on Monday 26th September.
Children have been encouraged to express interest in the position to their class teacher today or tomorrow. Posters and speeches are encouraged and time will be made available on Friday 23rd September for these to be shared and discussed.
On Monday 26th September, each class will attend the polling station in turn and vote using voting slips and a ballot box.
The results of the vote will be announced in class on the afternoon of Monday 26th September and the new School Council will be introduced to the school in next Tuesday assembly.