Year 6 Young Voices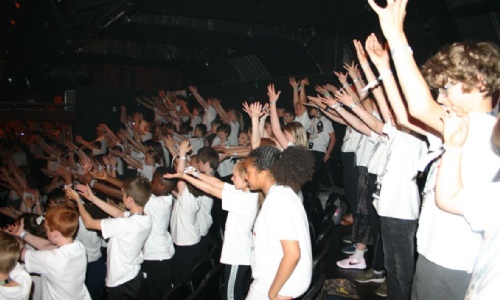 Our Year 6 pupils joined over 5000 other school children to sing at the Resort's World Arena in Birmingham.
The children enjoyed an incredible experience singing as part of a choir of 5, 200 children and in front of an audience of thousands.
After months of rehearsals, our pupils sang their hearts out and made us all incredibly proud. We hope that pupils and parents alike enjoyed this wonderful event.
A special thanks to Mr Greenwood and Mrs Cook for all of your hard work in organising the event and rehearsals.