March's Reading Madness!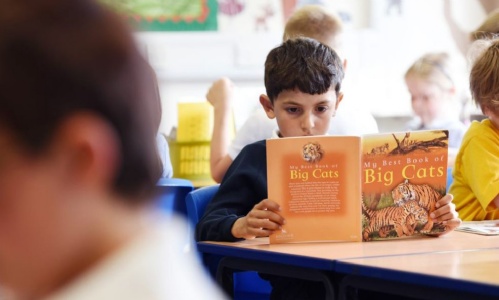 March has been another bumper reading month here at GCA.
We are thrilled to have crowned yet more word millionaires this month as this month has seen the highest combined word count across the school so far this academic year!
March 2022: 22,049,499 words read and 1,804 quizzes passed.
We have now crowned 37 word millionaires across the school. Incredibly, 10 of these millionaires have now become doubles and unbelievably we now have two triple millionaires!
Millionaires: Summer H, Arthur J, Olivia M, Maisie K, Clara-May H, Eddie C, Sephie H, Jake M, Isaac L, Cecillia H-R, Kayden G, Oscar C, Isabel F, Zak J, Isla M, Luca P, Jensen M, Ethan W, Jack C, Tilly-Rose W, Bailey P, Nathan M, Mia M, Zach A, Imogen B, Leila M, Matilda K
Double Millionaires: Alissa P, Luke F, Ernie P, Ettie C, Matilda S, Roshan E, Rosie S, Luke F, Sebastian H-R, Arthur J
Triple Millionaires: Emily G, Marcus F
In addition to this we were pleased to announce that we now have 9 quiz centurions
Quiz Centurion: Princess M-A, Roshan E, Lily T, Scarlett C, Rendijs M, Clara-May H, Arthur J, Buyi O, Mbye J-N