The Tally Ho Project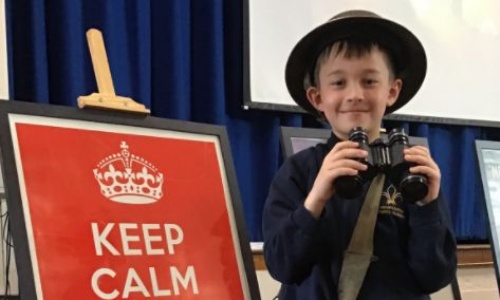 This morning, Years 4-6 were privileged to have an assembly led by the incredibly knowledgeable David Duker from the Tally-Ho Project.
This complemented Year 6's learning on World War Two as it was focused on The Battle of Britain. David shared his vast knowledge and we especially loved the stories that he'd been told by Battle of Britain pilots that he'd met.

To extend their learning, Year 6 were even more fortunate as they benefited from workshops led by David.

David was incredibly impressed by our children: their entry into the assembly hall, their ability to listen, their enthusiasm, their questioning, their knowledge and their participation. We are very proud of how well they represented our school.