Be Bright, Be Seen, Be Safe!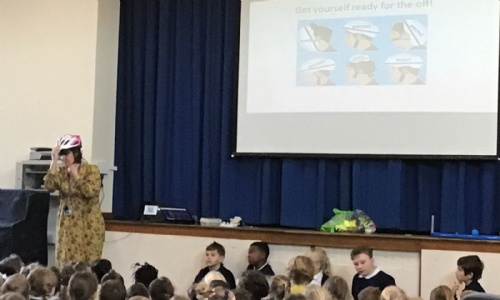 Our whole school assembly this week was led by Mrs Millard and the JTAs who had a number of very important messages to share.
Ahead of the 'Big Walk and Wheel' which begins later in March, our Junior Travel Ambassadors shared a number of important messages with the school:
1. If you can, try to travel to school in a more active way - walk, bike, scoot or 'Park and Stride'.
2. When travelling to school, be safe - if you use a bike or scooter make sure you wear a helmet and check that your brakes are working. Regardless of how you get to school, make sure that you are wearing something bright so that you can be seen.
3.If you can, try and encourage your family to use the car less so that we can ensure the air we breathe remains clean.
The slides that the JTAs and Mrs Millard shared can be found below.