22.02.2022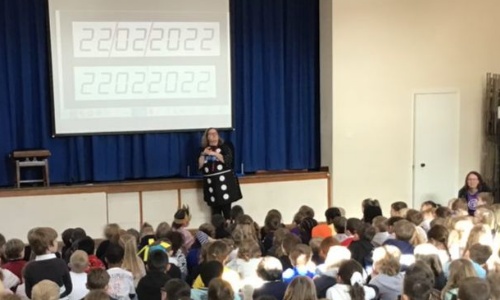 The staff and pupils have had a wonderful day today celebrating and investigating all things number.
Did you know 22.02.2022 is both a palindrome and ambigram? Well thanks to Mrs Cook, everyone at GCA now does.
After an exciting assembly where Mrs Cook shared how maths is all around us, classes participated in a range of number games and investigations.
The day saw classes designing their own maths games, using shape to produce wonderful artwork and learning new maths skills and knowledge.
Thank you for all of your effort with costumes - everyone looked fantastic.