What Chinese New Year means to me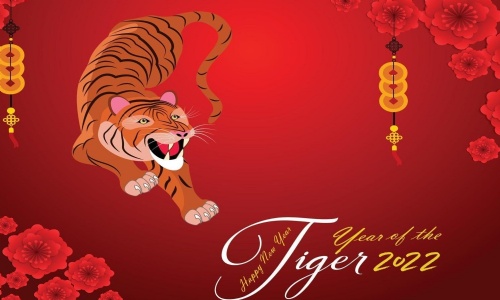 Our whole school assembly this week focused on Chinese New Year.
As part of the assembly, Miss Fielden was able to interview Isaac L in Poplar class who shared with the school what Chinese New Year means to him and which traditions are his favourites.
Here are Isaac's thoughts:
What does Chinese New Year mean to you?
It means seeing my grandparents, cousins, uncles and aunties.
How do you celebrate Chinese New Year?
We decorate the house with Chinese red lanterns, door couplets, paper cuttings and New Year paintings (most are red). Usually there is lots of food the day before Chinese New Year and on Chinese New year. There is also a lion dance and some fireworks. On Chinese New Year, you wear new clothes and visit your family wishing them a happy new year. After you've wished them Happy New Year they give you red envelopes (which contain money)
Which traditions are your favourite?
One of my favourite traditions is the feast. At the feast you gather with your family and eat (the food is so tasty!) Also I like meeting with my grandparents because I normally don't see them for the whole year.
Thank you for sharing this with the school Isaac.
We wish happiness and prosperity to all of those celebrating Chinese New Year this week and next.