Christmas Plays
Thank you to all of the parents and carers who came along to watch our Foundation Stage Nativity, 'Busy, Busy Bethlehem' and the Year 1 and Year 2 Nativity, 'Straw and Order'.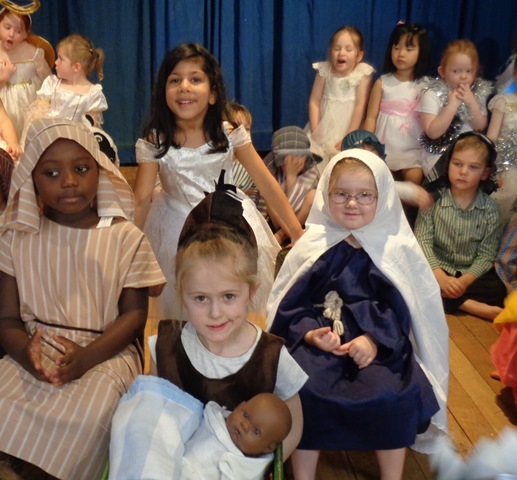 The children have very much enjoyed putting the show together, and were particularly excited when they then got to perform for their family and friends. Their class teachers and TA's are very proud of their efforts. They worked very hard and we think they did a fantastic job!
Thank you as well for everyone's kind donations towards the Holly Ward at Hinchingbooke Hospital.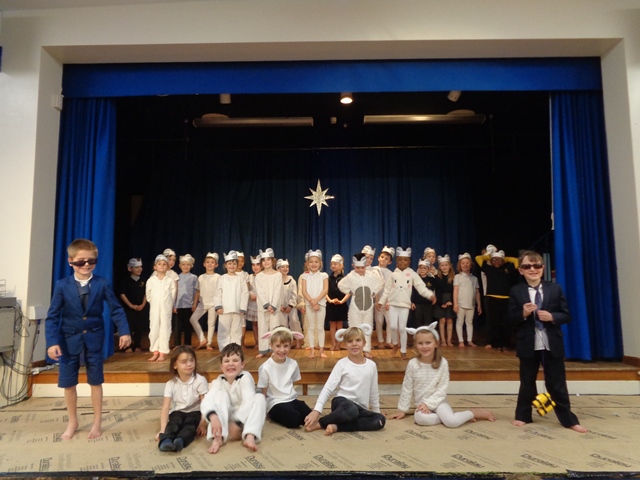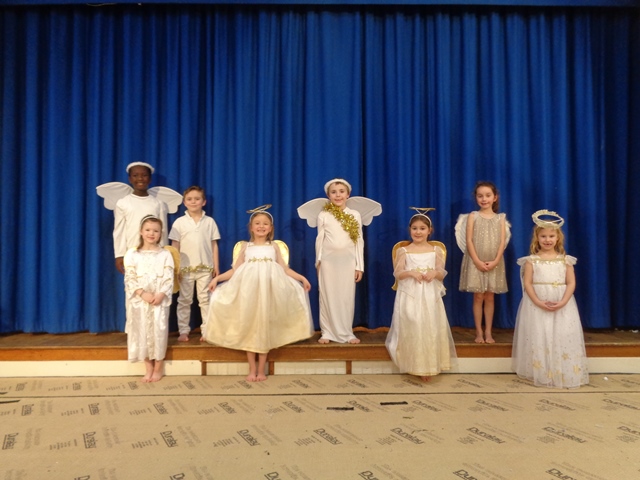 On Monday and Tuesday KS1 performed their fantastic play 'Straw and Order' which was very well received by parents, grandparents and carers. It told the story of the donkeys and cows who were having an argument over a stable until a special baby boy was born. All of the Year 2 children spoke their lines clearly and loudly and some of them even sang beautiful solos. The Year 1 children were fantastic acting as sheep, cows, donkeys and citizens of Bethlehem. Sofia Y2 said "It was really fun but tricky to learn all the lines. For the first performance I felt a bit nervous but then I felt really proud of myself." Christopher Y1 said "It was really fun. We got to sing songs and do a dance."
Well done to all children, staff and parents who helped with this fantastic show.