History Off The Page - Year 1
Year 1 had a very exciting start to their topic 'The Queen and the UK' with a visit from History off the Page.
Elizabeth brought lots of exciting artefacts with her and the children had the chance to explore and investigate them. Some of the artefacts were so delicate that they children had to wear special gloves.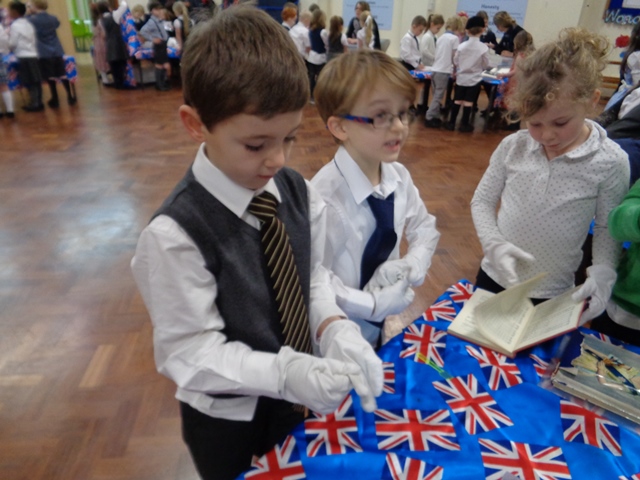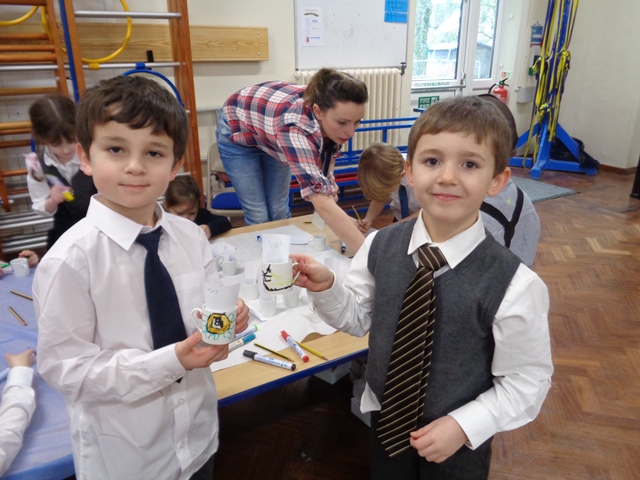 The children also had the opportunity to try and write with an ink pen, and designed and made their own souvenirs. In the afternoon we re enacted the coronation with our very own Queen, Arch Bishop, Page Boys and Ladies in Waiting. The other children provided the entertainment in the form of different styles of dancing, we had everything from soldiers marching to a demonstration of the Hakka. We finished the day with a street party just like the ones that happened back in 1953. What a fabulous day!